Health Walks
Hatherley Health Walks have restarted after being temporarily suspended due to Corona virus precautions.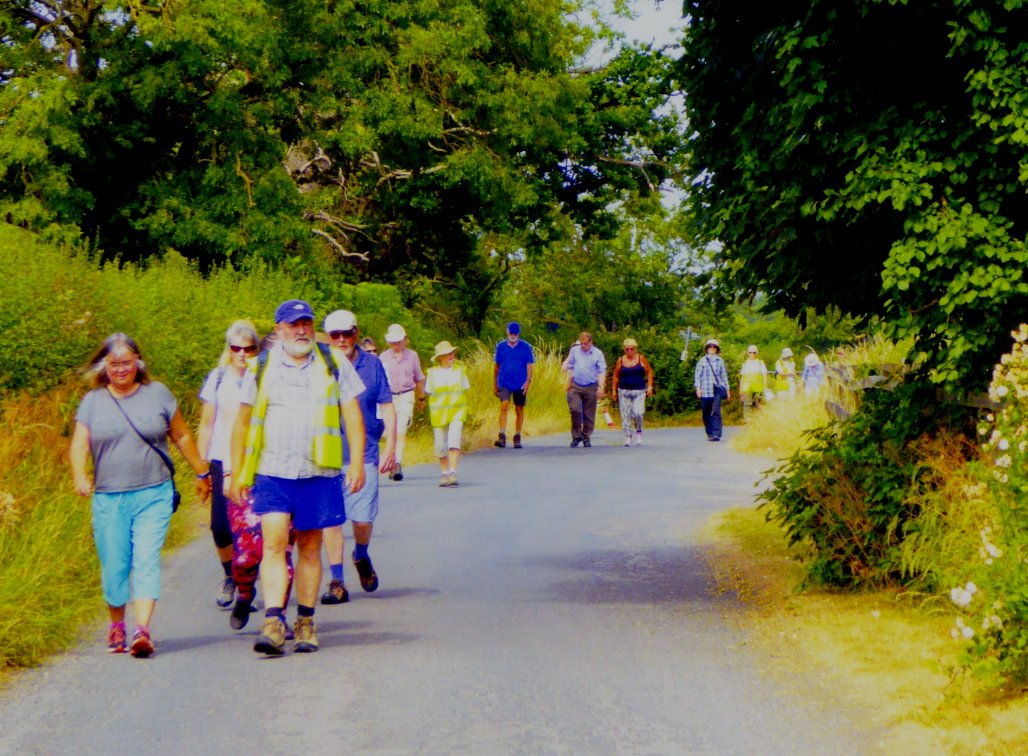 Our local health walks programme aims to encourage people to be more active through walking.
A health walk is defined as a purposeful, brisk walk done on a regular basis and needs to be for a minimum of thirty minutes to achieve a health benefit. The walks are FREE and are led by trained leaders.
Query
Answer

Who?

The walks are open to all, of all ages and abilities; just walk at your own pace. No special equipment required - just sensible shoes or trainers and a coat. Well behaved dogs, on leads, are welcome.

What?

We normally offer two versions of the walk each week. The walks are approximately 2¼-2½ miles (3½-4km) which normally takes 45 to 60 minutes. For those who prefer a less strenuous ramble a shorter route of 1½-2 miles (2½-3km) is available.

When?

The walks take place every Wednesday morning starting at 10.30am [try to arrive at the start 10 minutes early].

Where?

On the 1st, 3rd and 5th Wednesday of each month we meet outside the Hillview community centre / Hatherley library just behind the Morrisons petrol station off Caernarvon Road.

On the 2nd and 4th Wednesday of each month we meet outside the Hatherley Inn on Hatherley Rd.

Afterwards?

You are invited to join the group for a cuppa and a natter.
Why Walk
Our walks are here to encourage you to get into the open-air, and you'll soon realise the benefits of walking on your health and wellbeing. Brisk, purposeful walking (i.e. more than just a stroll) is proven to have many health related benefits. In addition to physical health benefit, organised walks, such as the Walking for Health walks, offer the chance to get outdoors (often in a natural environment) and meet people. We hear time and time again about walkers who have greatly reduced stress and made lasting friendships because of the social element of our health walks.
Walking is the most common form of physical activity as it can be incorporated into everyday life, requires no special equipment or cost, therefore minimising the barriers related to exercise. Just 30 minutes a day of brisk walking can have many health benefits including:
Helping to reduce your risk of heart disease.
Aiding the control of your body weight.
Strengthening your bones so helping to prevent the onset of osteoporosis. Exercise can help maintain healthy joints and can help prevent arthritis.
Decreasing high blood pressure, stress and anxiety.
Enhancing and protecting our brain function. Research has shown that regular exercise reduces the risk of dementia and Alzheimer's disease by up to 40%.
Reducing the risk of developing type 2 diabetes.
Improving mood, helping to relieve depression and increasing feelings of well-being.
What is the single best thing that we can do for our health?
Dr Mike Evans presents an engaging visual lecture called "23½ hours"