Garden Competition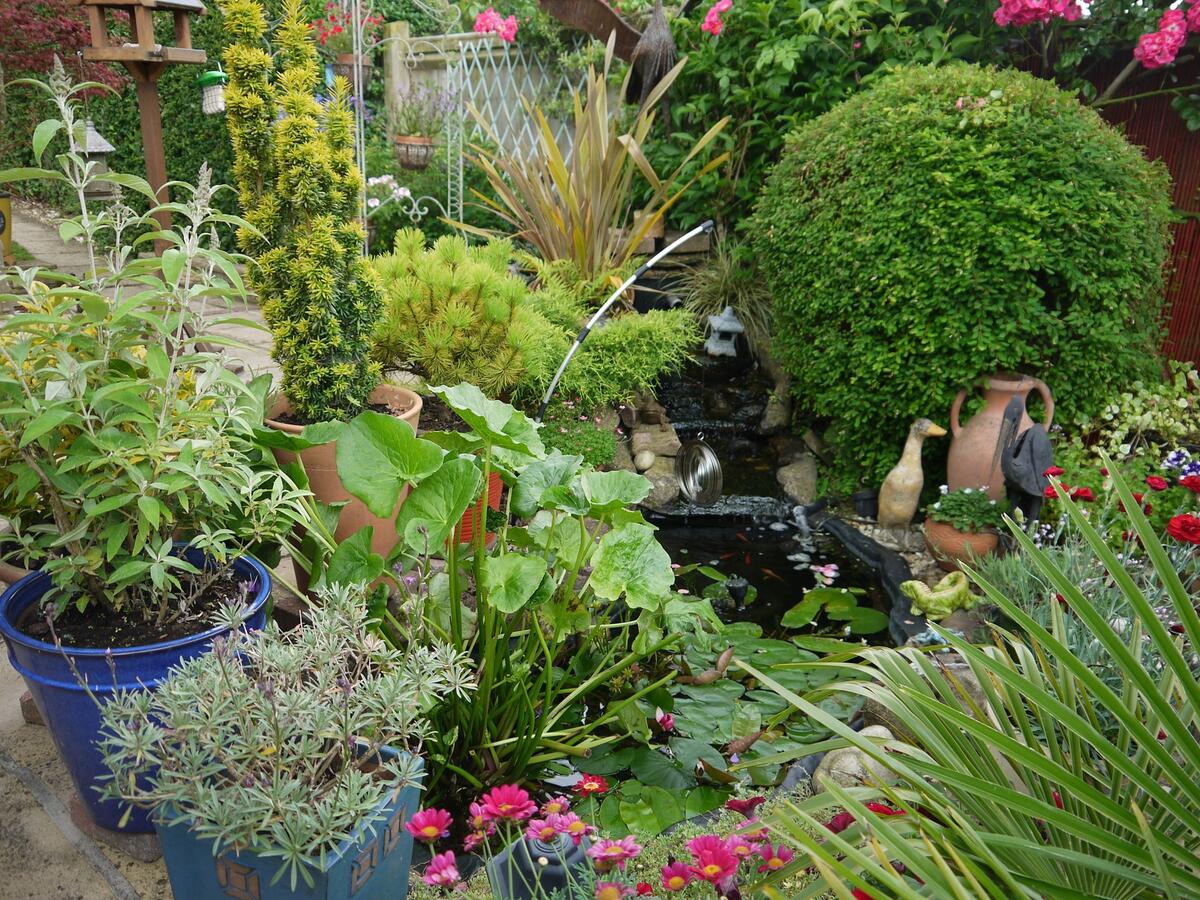 2019 UP HATHERLEY IN BLOOM - closed now
We hold this annual competition to encourage gardening enthusiasts to display their gardens in the most attractive and imaginative way. Now in its thirteenth successful year, we hope to attract even more entries! By supporting this competition you will not only enjoy the results of your efforts, but you will also be fostering a sense of real Community spirit. So, "DON'T BE SHY, GIVE IT A TRY!"
To make sure you don't miss out, you can sign up to updates from this website via the link on the right hand side of the page. When the competition is live, entry forms are also available from the Post Office, Dundry Nurseries, Morrisons, Hawkes Pharmacy, or the Doctor's Surgery.
The Presentation of Awards Evening will be held at The Manor by the Lake on Monday 8h July, and all entrants and their guest are invited to attend. Trophies will be again presented to winning contestants by the Mayor, and there will be live music at the Piano, and refreshments.
2019 will be the 13th anniversary of the Competition, and we hope to continue to build on the growing successes of previous years. We were delighted to see so many new entries from children and schools last year and we hope this will continue this year.
We wish to express our sincere thanks to those who have sponsored and given encouragement to this Competition:
The Manor by the Lake, Morrisons, Dundry Nurseries, The Greatfield Farm Shop, Great British Entertainment Ltd, Alan Nicholson, and Up Hatherley Parish Council, all of whom have provided magnificent Perpetual Trophies
To the Judges:
Chris Evans MBE , Patti Fletcher, Noreen Holden, Yvonne Gregory, Wendy Stait, Lesley Wells, Angela Goldsby, Jenny Maguire, and Chris Kemp, who undertook the unenviable task of visiting Entrants and deciding on our winners!
Sincere thanks to The Manor by the Lake, by whose kind generosity we were able to hold our Reception Evening at their magnificent venue.
And lastly, thanks to the Organising Committee:
Sarah Bamford, Elaine Lawrence, Melanie Martin, Noreen Holden, Ruth Knowlman, Wendy Stait, Angela Goldsby and Caroline Warley.
For any enquiries about entering the Competition, please contact:
Sarah Bamford,
The Woodbines,
Sunnyfield Lane,
Up Hatherley,
Cheltenham.
GL51 6JB
Tel: 07974 262 863
Or alternatively contact Elaine Lawrence on:
01242 529754